The body Shop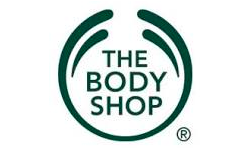 First Floor
10.00 AM - 10.00 PM (Weekdays) 10.00 AM - 11.00 PM (Weekends)
About
The Body Shop is the original natural and ethical beauty brand. We seek our wonderful natural ingredients from all four corners of the globe to deliver products bursting with effectiveness, to enhance your natural beauty. Now operating more than 2,600 stores in over 60 markets worldwide (46 stores in UAE).
THE WORLD IS OUR SOURCE OF BEAUTY
We continue to lead the way, sourcing sustainable palm oil, introducing 100% recycled packaging, and to support marginalized communities around the world through our Community Trade fair trade programme.